Artist and Composer Frank Horvat takes over the show today to host the first of many eco-artist roundtables as a guest host. Today Frank hosts Rebecca Jane Houston, Julie Gladstone and Beverley McKiver.
Guest Host:
Works referenced in the show: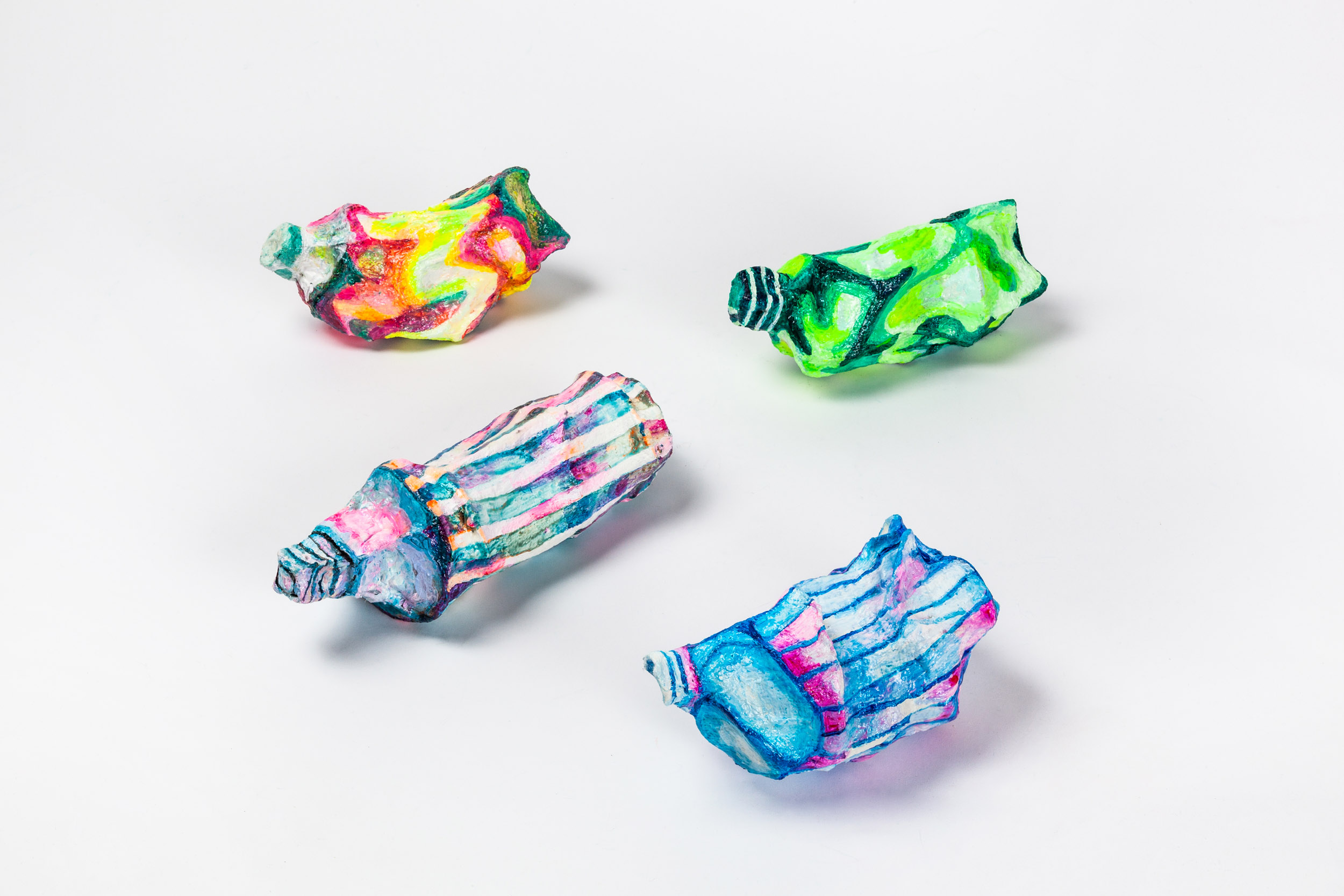 Anthropocene Vessels Series
The Anthropocene Vessels series reprises ongoing themes in my work around human detritus and the presence of discarded single use plastic water bottles in the environment contributing to our current Human made geological epoch.
Installation view
5" x 3" each
acrylic on plaster
2018
What do you think?
Let us know what you think of what we discussed in the show! Click here to find us on social media or send us an email.